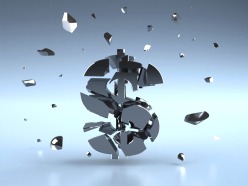 Every December and January the Real Estate market slows with holiday glee. Buyers are busy with holiday shopping and parties, and sellers aren't excited about being on the market during the holidays. With a 2 month seasonal hiatus, I often wonder what the spring will bring.
This year I have been blown away at the strength in the market. An average $500,000 home, has increased in value by about $50,000 – $75,000, since December. This is a huge price jump, and this jump has been almost instantaneous, leaving many in the market somewhat in disbelief.
The driving force behind such strong gains has been the total lack of inventory. As I write this article, I just checked the inventory of homes for sale in all of Long Beach, currently there are only 206 homes for sale (which is a large town – 5th largest in California). For comparison purposes, during the market bottom of 1992-1995, there where usually about 3,000 – 5,000 homes on the market. The bottom line is that there is very little inventory and buyer remain active. For a well priced listing, there might be 5 buyers for every home.
My first inkling of the spring boom, came around January 15th, when I put my first listing of the year on the market. Bob and Linda lived on Manila in Alamitos Heights, and their home was model perfect. We decided to price the property about $25,000 above the recent sales for that location, thinking that was already pushing it enough. Within 2 days we were barraged with 7 offers, all of them 20% down or more, and all full price or more. Immediately I knew that the market would be pushing prices up significantly during the spring. This particular home eventually sold for $53,500 more using some strategies outlined later in this article.
The lack of inventory and continued demand have lead to different pricing strategies. When I meet with sellers, the most important question they want answered is "How much their home is worth?" Let me first make the distinction between how much a home was worth and how much it will be worth in the next 30-90 days. An appraiser tells you how much your home WAS worth by using closed sales from the last 6 months. But a competent real estate agent should be able to tell you what your home will be worth in the next 30-90 days. This spring it was a very difficult question to answer, because inventory was almost nonexistent. With plenty of demand and no inventory to satisfy this demand, prices would definitely be on the rise, but by just how much was the question. Having a new listing this spring was like throwing shark bait to a school of hungry sharks. It was just that crazy.
With 15 years in the business, this is the first time that I have faced this kind of volatility to the upside. I suspect this market is much like the market that San Francisco recently experienced in the late 1990's and 2000. This market requires several different strategies to make sure that you are not leaving any money on the table.
We knew this spring prices would be up, but should we take the recent comparable sales and add $20,000 or maybe $30,000? Why not $50,000? With no current inventory and no recent sales to justify our list price it was difficult to say. The only answer would be to let the BUYERS decide how much a home was worth.
List Price Strategy
But how exactly do you get a buyer to set the price? There have been several strategies that we used to gather this data. The first strategy would be to start with a list price about $50,000 above November/ December sales. My experience told me that this was about the price bump that we had seen. From there we would gather feedback from the agents and buyers that had seen the home to revise our pricing strategy.
But what if we were to get a full price offer the first day? Might we be underpriced? Quite possibly. So to make sure our listings gained enough market exposure, we put in the MLS (Multiple Listing Service) that offers would not be reviewed until a certain date, usually 5-7 days. With very little inventory we knew we would not lose a buyer that might have to wait to get a response. This waiting period gives us enough time to gather feedback from prospective buyers and their agents. It also insures that most interested parties have an opportunity to see the home and write an offer. So rather than choosing the quickest offer, we get to choose the best offer.
A second strategy that we have used to let the buyers determine price is to counter the price to be "Best and Final". As an example, if within 5 days we receive seven solid offers, we would counter all parties with "Sales price to Best and Final". Each buyer comes back with what they are willing to pay for the property. The better the property and the greater the number of offers, coupled with each buyer's recent experience with multiple offers, will determine how aggressive they will be. In a marketplace driven by buyer demand and lack of inventory, who better to set the sales price than the buyer? I know of many buyers that have submitted 5 or 6 offers and had none of them accepted, even though they offered full price to $25,000 more.
Buyer's Strategy
This leads me to advice for buyers. What should you do in this market if you want to buy a home and are faced with heavy competition? Recently I sold a home in Los Altos where my buyer's offer was one of 9. She really wanted the home. It fit her needs, personality, and lifestyle to a tee. Fortunately we did get the property but we had to pull out all the stops to get it.
Initially we submitted an offer for $27,000 above list price because we were one of 4 offers, unfortunately this was Friday and the seller would not be presenting offers until Monday. Darn, this smart listing agent was using my strategy. With nothing to do but wait, I had to make sure we did everything we could do. First, our deposit was twice what might be typical. Second, we eliminated our financing and appraisal contingency. My buyer was confident of their ability to qualify, so why make the offer contingent upon us qualifying when we knew it wouldn't be a problem? We knew the listing agent was concerned about the appraisal being an issue. Should the property not appraise my buyer would be willing to proceed with the sale and make up the difference in cash. Yes, the property might not appraise, but who are they to tell us it isn't worth the price when their are 9 other willing buyers. With the submission of the offer I wrote a personal letter about our client with photos. The letter made my client seem like a close relative to Mother Theresa, not to difficult since she is a great person. We also had the lender make a call, to the listing agent, on my clients behalf assuring the listing agent of my buyer ability to close. In addition, I presented my offer in person to the agent to refresh the personal relationship. She knew me and I new her. Long Beach is a small town, but as a listing agent I know that having an agent on the other end of the transaction, one that you can trust, does make a difference. Also, we thought a personal letter from her to the sellers thanking them for considering her offer would be in order. Finally, my buyer put forth the effort to meet some of the neighbors. It wouldn't hurt to have the neighbors pulling for my wonderful buyer.
Through the weekend 5 more offers came in, for a total of 9. I spoke to the agent and without being to forthright, I got the distinct impression that $27,000 over list price did not put us in the lead. We waited until the morning that the offers were being presented and raised our offer by another $20,000. This, and all the other strategies where enough to secure the sellers approval.
If you are a buyer, it may take everything you've got, and then some to get your offer through.
Nine offers means eight very disappointed buyers. Eight buyers that will remain buyers in the marketplace, all the more hungry and ready to do battle on the next new listing.
Market Outlook
By the time you read this, it is likely that there will be enough pending and closed sales data at the new higher spring prices, so we may not be working as much in the dark. It is likely that the new higher prices will slow the market back to some sense of normalcy.
What will it take to slow this freight train of a bull market? Higher prices certainly are a reflection of an imbalance in market supply vs. demand. Higher prices and higher interest rates will simply eliminate some buyers from the demand pool. Checking Countrywide.com, fixed conforming rates are now about 6%, up from recent 5% rates. This is a big jump, and there is a consensus that after the election we may see higher rates as well.
But what the market really needs to see is more homes on the market. I recently read an article that the housing crunch overall in California is not that bad, with the exception of the coastal areas. In Los Angeles county there just isn't anymore buildable land, so we need people to sell and move out. During the last housing downturn, we did see a lot of people move out of Los Angeles. I suspect this will start happening to some extent as homeowners realize they are sitting on a gold mine and with their tax exempt proceeds can purchase a much nicer $250,000 – $350,000 home in a quieter rural community and pocket several hundred thousand dollars. Whether we get another wave of retirees is uncertain, but certainly the price disparity between Los Angeles and more rural communities will get everybody to think.
During the previous downturn of 1992-93, most home sellers where retirees moving out of the area. Demographics helped this exodus. Many Long Beach homes where built right around 1950, and subsequently purchased by 25-30 year olds just staring out or getting back from the war. By 1992-93 these original buyers were 67 to 73 years of age. Prime age for moving out of the area.
Several years ago I did find more of my home sellers were trading up within the area, but now that trend is starting tho change. Many home sellers are not starting to move out of the area to places like Pennsylvania, Tennessee, England, Arizona and Colorado to name a few. But not enough yet to satisfy the demand. Eventually, supply and demand will see eye to eye, but until that time the bull rages on.